Fort Worth Paternity Lawyers
What Is a Paternity Lawsuit?
A paternity suit is filed to establish the identity of a child's biological father. If paternity is disputed, the court may order DNA tests. Depending on the test results, the court will either dismiss the case or make a positive finding as to parentage. Once the biological father is established, any custody and child support arrangements can be made.
Helping Parents Establish Paternity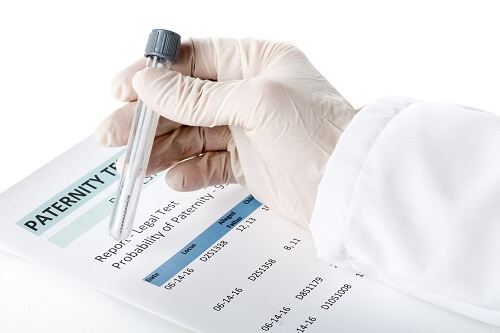 Child support cases in Texas often require the establishment of paternity as a preliminary matter. The requirements for establishing paternity are similar in nearly all states, but there are a few variations in Texas that may affect the process.
At the Law Offices of Mark M. Childress, PLLC, we are extremely familiar with how to properly handle paternity actions in Texas. We represent both men and women in these cases. Our paternity lawyers in Fort Worth will make sure you understand your rights and options throughout your case.
Call (817) 497-8148 now to request a consultation. We represent residents of Tarrant, Parker, Johnson, Wise, Hood, Denton, Somervell, and Jack Counties!
Establishing Paternity in Texas
In Texas, if the mother was married when the child was born, her husband is presumed to be the child's father. However, if the parents were not wed at the time of birth, they must establish paternity through legal processes. A paternity suit may be filed at any time after the child's birth by either the mother or the father of the child.
Our Fort Worth paternity attorneys can guide you through the entire process and help your case to a swift resolution. We have extensive experience in handling paternity cases and will passionately advocate for your best interests.
Ensuring The Paternal Rights of Residents of Tarrant County, Wise County, Johnson County, & Parker County
Our Fort Worth paternity lawyers are able to handle a variety of paternity cases. For example, say a mother is seeking child support and the purported father denies paternity, our family law team may be able to assist with drafting and filing a lawsuit to determine parentage. Once paternity has been established, the parties may attempt to agree on the terms of child custody or submit the matter to the court. Oftentimes, parents can even retroactively agree on medical bill or support payments.
At the Law Offices of Mark M. Childress, PLLC, we offer results-driven representation focused on resolving your paternity dispute quickly and effectively. We are committed to protecting your rights at every stage of the process.
RELATED READING:
Contact our paternity lawyers in Fort Worth at (817) 497-8148.
Meet Our Team
Dedicated Legal Professionals
Mark M. Childress
Desiree A. Hartwigsen
Sarah E. Robbins
Konnor N. Lee
Laura E. Richardson
Melissa S. Mozingo
Amie M. Wilson
Kristie M. Falbo
Rick J. Mitchell
Kelsie Connell
Mark M. Childress Mark M. Childress

Founding Attorney

Desiree A. Hartwigsen Desiree A. Hartwigsen

Managing Attorney

Sarah E. Robbins Sarah E. Robbins

Senior Litigator

Konnor N. Lee Konnor N. Lee

Supervising Attorney

Laura E. Richardson Laura E. Richardson

Senior Litigator

Melissa S. Mozingo Melissa S. Mozingo

Lead Litigator

Amie M. Wilson Amie M. Wilson

Senior Paralegal

Kristie M. Falbo Kristie M. Falbo

Lead Litigator

Rick J. Mitchell Rick J. Mitchell

Senior Litigator

Kelsie Connell Kelsie Connell

Paralegal
Why Choose Us for Your Family Matters?
Direct Access To Your Attorney

Our Attorneys personally handle each case themselves. You will have direct access to your attorney to be able to get the answers that you need. 

Transparency

Honesty and transparency are critical in building trust with your attorney. You will always know what is going on with your case every step of the way.

Team Oriented

At our firm you're not just a case number, our staff will always know the status of your case and help to make your situation more manageable.

Personalized Approach

Our team understands that no two cases are the same. Your strategy will be tailored specifically to you and your family's goals.