Modification Attorneys in Fort Worth
Make Changes to Existing Divorce Orders to Residents of Tarrant, Parker, Johnson, Wise, Hood, Denton, Somervell, and Jack Counties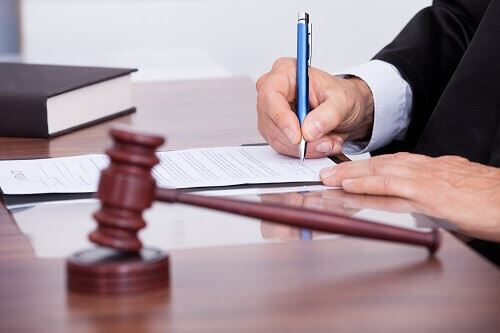 The divorce agreement you signed off on is not a permanent and unchangeable burden. Sometimes either party must modify their divorce agreement due to unforeseen personal circumstances. You can depend on Law Offices of Mark M. Childress, PLLC to help you determine if your situation warrants a modification and your best course of action.
If you have questions about divorce order modifications in Fort Worth, turn to the Law Offices of Mark M. Childress, PLLC. We can address your concerns, advise you of your options, and help you pursue an outcome that reflects your current reality.
Are you having difficulty meeting your post-divorce obligations due to a change in your circumstances? Call (817) 497-8148 for a consultation with our family lawyers.
The Modification Request Process
Texas statutory law defines how a modification request may be filed and under what circumstances. A modification that reduces an ordered amount of financial support may be granted if the person who is affected by the order files a motion requesting the modification. Likewise, a child custody, visitation, or access order may be modified if either party can provide evidence of personal circumstances that warrant this modification.
Child Support Modifications
Child support is calculated based on a parent's income and his or her ability to pay. If you have suffered a significant decrease in income due to unemployment, a disability, or another misfortune, we can help you seek a reduction in your child support obligations to match your current circumstances. We can also represent you if you believe your former partner's child support obligations are too low.
Likewise, if either party has experienced an income increase, we can help seek a modification For example, say the party who receives child support is the sudden recipient of an inheritance. This financial increase means the paying party may be able to lower their monthly payment.
Spousal Support Modifications
Similar to child support, the modification of spousal support requires a significant change in circumstances. But unlike child support, a drastic loss of income could actually result in the cancellation of support altogether.
Keep in mind, however, that changing careers or quitting a job for the sole purpose of reducing or eliminating spousal support obligations will be frowned upon by the court and will not alleviate your maintenance obligations. Until and/or unless a court grants a requested alimony modification, the payer must continue making payments as ordered.
Child Custody & Visitation Modifications
Child custody modifications are only approved if the seeking party can prove their need for this change to the order. Any modification to a parent's responsibilities or the structure of the parent-child relationship must be shown to be in the child's best interest. Additionally, the proposed modification must illustrate a material and/or substantial change in finances or home environment to warrant this legal process.
For example, a parent can seek to have another parent's visitation supervised by an impartial third party due to evidence child and/or substance abuse. In some circumstances, the supervised party can petition for modification once they are able to prove they have made the appropriate changes to their life.
Contact Our Firm Today
If you are considering seeking a modification to an existing support, custody, or visitation order, we can walk you through the process. Our divorce order modification lawyers in Fort Worth have represented numerous people in these kinds of matters and know how to build a strong case on your behalf. We represent clients in Tarrant, Parker, Johnson, Wise, Hood, Denton, Somervell, and Jack Counties.
To learn more about how we can help you meet your goals, contact us at (817) 497-8148 for your case evaluation.
Meet Our Team
Dedicated Legal Professionals
Mark M. Childress
Desiree A. Hartwigsen
Sarah E. Robbins
Melissa S. Mozingo
Kristie M. Falbo
Rick J. Mitchell
Brenda L. Colon
Jordan P. Alvarez
Megan M. Weiershausen
Amie M. Wilson
Melisssa Hernandez
Tiffany Y. Washington
Mark M. Childress Mark M. Childress

Founding Attorney

Desiree A. Hartwigsen Desiree A. Hartwigsen

Managing Attorney

Sarah E. Robbins Sarah E. Robbins

Senior Lead Litigator, Attorney

Melissa S. Mozingo Melissa S. Mozingo

Senior Lead Litigator, Attorney

Kristie M. Falbo Kristie M. Falbo

Senior Lead Litigator, Attorney

Rick J. Mitchell Rick J. Mitchell

Senior Lead Litigator, Attorney

Brenda L. Colon Brenda L. Colon

Senior Lead Litigator, Attorney

Jordan P. Alvarez Jordan P. Alvarez

Associate Attorney

Megan M. Weiershausen Megan M. Weiershausen

Lead Litigator, Attorney

Amie M. Wilson Amie M. Wilson

Senior Paralegal

Melisssa Hernandez Melisssa Hernandez

Paralegal

Tiffany Y. Washington Tiffany Y. Washington

Office Administrator
Why Choose Us for Your Family Matters?
Direct Access To Your Attorney

Our Attorneys personally handle each case themselves. You will have direct access to your attorney to be able to get the answers that you need. 

Transparency

Honesty and transparency are critical in building trust with your attorney. You will always know what is going on with your case every step of the way.

Team Oriented

At our firm you're not just a case number, our staff will always know the status of your case and help to make your situation more manageable.

Personalized Approach

Our team understands that no two cases are the same. Your strategy will be tailored specifically to you and your family's goals.