Grandparents' Rights
Serving Residents of Parker, Johnson, Wise & Tarrant Counties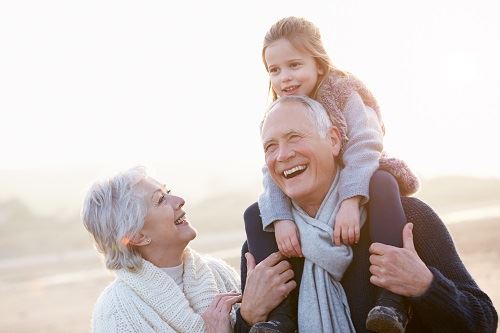 When people discuss child custody issues, the primary focus is on what is in the best interest of the child, as it should be. There is also a tendency to focus on making sure that both parents are positioned to play an active role in the child's life even if they are no longer going to be together.
But what about grandparents? Grandparents' rights are often forgotten when thinking about issues of visitation and access. This is a shame, as grandparents can play an important role in a child's development and in maintaining family structure when everything else in a child's life seems to be changing.
Standing Up for The Rights Of Texas Grandparents
At the Law Offices of Mark M. Childress, PLLC., we are compassionate advocates for the rights of grandparents in family law cases. We can answer your questions about your rights and pursue an outcome that makes sense for you and your grandchild.
Are You Seeking Custody Rights?
Custody laws favor parents having custody of their children over all others in most circumstances. However, there are situations that can open the door to the possibility of grandparent custody. This will typically be an option in a case where parents are incarcerated, using drugs or abusing alcohol, or being physically or emotionally abusive to the children.
Contact Our Team Today
At our firm, we combine a high level of personal service with the litigation skills necessary to achieve results in this complex area of family law. Whether you are seeking to establish visitation rights or wish to pursue custody of your grandchildren, we are here to help.
Contact us today to schedule your consultation with a Fort Worth grandparents' rights lawyer.
Meet Our Team
Dedicated Family Law Professionals
Mark M. Childress
Desiree A. Hartwigsen
Elizabeth C. Barr
Sarah E. Robbins
Diondra D. Lindquist
Konnor Lee
Amie M. Wilson
Mark M. Childress Mark M. Childress

Founding Attorney

Desiree A. Hartwigsen Desiree A. Hartwigsen

Associate Attorney

Elizabeth C. Barr Elizabeth C. Barr

Associate Attorney

Sarah E. Robbins Sarah E. Robbins

Associate Attorney

Diondra D. Lindquist Diondra D. Lindquist

Associate Attorney

Konnor Lee Konnor Lee

Associate Attorney

Amie M. Wilson Amie M. Wilson

Paralegal
Why Choose Us for Your Family Matters?
Direct Access To Your Attorney

Our Attorneys personally handle each case themselves. You will have direct access to your attorney to be able to get the answers that you need. 

Transparancy

Honesty and transparency are critical in building trust with your attorney. You will always know what is going on with your case every step of the way.

Team Oriented

At our firm you're not just a case number, our staff will always know the status of your case and help to make your situation more manageable.

Personalized Approach

Our team understands that no two cases are the same. Your strategy will be tailored specifically to you and your family's goals.