Adoption Attorneys in Fort Worth
Helping Families Grow in Wise County, Tarrant County, Johnson County, & Parker County
Adoption is a wonderful way to expand or create a family. At the Law Offices of Mark M. Childress, PLLC, our lawyers help prospective adoptive parents throughout Texas achieve their goals and navigate the difficult process to a successful resolution.
Discuss your goals with our Fort Worth adoption attorneys by calling (817) 497-8148. Se Habla Espanol.
Stepparent Adoptions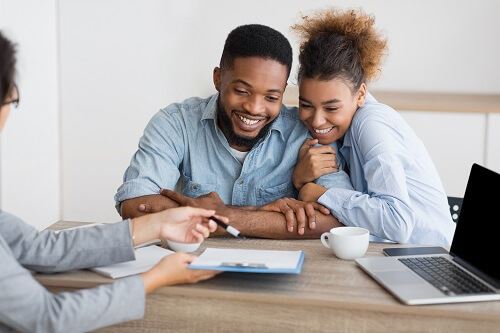 One of the most common types of adoptions we handle is stepparent adoption. While it is wonderful when a stepparent wants to adopt and raise a stepchild as his or her own, there are important legal issues that must be handled properly by a knowledgeable attorney.
The first issue to address in a stepparent adoption is the termination of the biological parent's rights. This is a very complex issue and for good reason, as the termination of parental rights is irrevocable. Our Fort Worth adoption attorneys focus on making sure that parents and children understand the implications of adoption so that a positive solution can be reached efficiently.
Termination of Parental Rights in Texas
For any adoption to occur, the biological parents must agree to relinquish their parental rights. In certain circumstances, parental rights can be terminated without the parent's express consent.
The voluntary termination of parental rights is most often seen in situations where a parent who is not involved in his child's life relinquishes his parental rights to clear the path for a stepparent adoption. However, in many instances, the parent has been out of the picture for so long that an attempt must be made to locate him and provide notice of the adoptive parent's wish to terminate his rights. Once all attempts to make contact with the parent have failed, the termination process can legally begin. Another reason that a parent may decide to terminate parental rights is to excuse themselves from the obligations of having to pay child support.
Choose the Law Offices of Mark M. Childress, PLLC
From your initial meeting with our Fort Worth adoption lawyers through the conclusion of your case, you can rely on our firm to provide you with family law services tailored to your unique circumstances. For attentive service and peace of mind during a complex process, choose our team of seasoned professionals.
Contact our office online or at (817) 497-8148 today. We represent clients from Wise, Parker, Johnson, & Tarrant Counties. Se Habla Espanol.
Meet Our Team
Dedicated Family Law Professionals
Mark M. Childress
Desiree A. Hartwigsen
Elizabeth C. Barr
Sarah E. Robbins
Diondra D. Lindquist
Sylvia Duarte
Konnor Lee
Amie M. Wilson
Mark M. Childress Mark M. Childress

Founding Attorney

Desiree A. Hartwigsen Desiree A. Hartwigsen

Managing Attorney

Elizabeth C. Barr Elizabeth C. Barr

Associate Attorney

Sarah E. Robbins Sarah E. Robbins

Associate Attorney

Diondra D. Lindquist Diondra D. Lindquist

Associate Attorney

Sylvia Duarte Sylvia Duarte

Associate Attorney

Konnor Lee Konnor Lee

Associate Attorney

Amie M. Wilson Amie M. Wilson

Paralegal
Why Choose Us for Your Family Matters?
Direct Access To Your Attorney

Our Attorneys personally handle each case themselves. You will have direct access to your attorney to be able to get the answers that you need. 

Transparancy

Honesty and transparency are critical in building trust with your attorney. You will always know what is going on with your case every step of the way.

Team Oriented

At our firm you're not just a case number, our staff will always know the status of your case and help to make your situation more manageable.

Personalized Approach

Our team understands that no two cases are the same. Your strategy will be tailored specifically to you and your family's goals.