Wise County Family Law Attorney
Protecting and Preserving Your Best Interests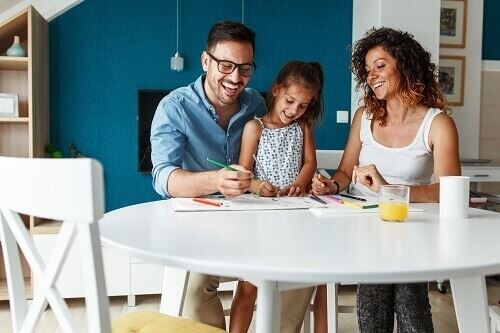 At Law Offices of Mark M. Childress, PLLC, our Wise County lawyers have extensive experience in the family law field. We understand the emotionally charged atmosphere around this type of law and approach all our cases with compassion and empathy. We want our clients to feel like they can trust us with their unique challenges and goals.
To speak to our Wise County team, call our firm at (817) 497-8148 today!
You can depend on our firm to passionately advocate for your rights and represent your best interests in and out of the courtroom. Based on your goals and legal issues, we will create a plan of action that works best for your situation.
Skilled Family Law Attorneys
At Law Offices of Mark M. Childress, PLLC, our lawyers are here to help solve your family law issues. From creating a custody arrangement to getting through the divorce process, we can effectively advocate for your best interests. You can count on our Wise County team to provide you with a unique legal experience you won't find at other firms.
Our team can efficiently handle cases involving the following:
Child Custody: Our attorneys can help married and unmarried parents create a strong child custody arrangement that works for all parties involved.

Child Access & Visitation: Sometimes, parents must seek legal intervention after a custody order has been established.

Modifications: We can determine whether a post-divorce or custody arrangement qualifies for a modification. If so, we will present your case to the court and advocate on behalf of your best interests.

Adoption: Let our lawyers navigate the often confusing and challenging legal process of adoption for you. We will ease this process as much as we can.

Divorce: Divorces have the potential to be emotionally and legally challenging, especially if a couple has a hard time agreeing on matters such as property and asset division, support, custody, and other issues that must be established before the divorce can be finalized. Our legal team can take the legal burden off your shoulders.

Property Division: If a couple isn't sure how to divide their marital property, they may be stuck in divorce litigation longer than they would like. We can help you devise a property division plan that is fair for both parties.

Paternity: Parents who are not married at the time of their child's birth must establish paternity through legal channels. We can prepare and present the appropriate forms to you and the court so the process is completed smoothly.

Temporary Orders: Occasionally, clients may need to alter legal orders for a short period of time. We can help you get your case heard and resolved quickly.
Focused On Our Clients' Best Interests
Law Offices of Mark M. Childress, PLLC is determined to help our clients in Wise County successfully confront and resolve their family law issue, no matter what it may entail. As such, we are committed to working closely with you from the start of your case all the way through to the resolution to ensure your best interests are always upheld.
Don't wait, call our firm at (817) 497-8148 or contact us online to begin.
Meet Our Team
Dedicated Legal Professionals
Mark M. Childress
Desiree A. Hartwigsen
Sarah E. Robbins
Konnor N. Lee
Laura E. Richardson
Melissa S. Mozingo
Amie M. Wilson
Kristie M. Falbo
Rick J. Mitchell
Kelsie Connell
Mark M. Childress Mark M. Childress

Founding Attorney

Desiree A. Hartwigsen Desiree A. Hartwigsen

Managing Attorney

Sarah E. Robbins Sarah E. Robbins

Senior Litigator

Konnor N. Lee Konnor N. Lee

Supervising Attorney

Laura E. Richardson Laura E. Richardson

Senior Litigator

Melissa S. Mozingo Melissa S. Mozingo

Lead Litigator

Amie M. Wilson Amie M. Wilson

Senior Paralegal

Kristie M. Falbo Kristie M. Falbo

Lead Litigator

Rick J. Mitchell Rick J. Mitchell

Senior Litigator

Kelsie Connell Kelsie Connell

Paralegal
Why Choose Us for Your Family Matters?
Direct Access To Your Attorney

Our Attorneys personally handle each case themselves. You will have direct access to your attorney to be able to get the answers that you need. 

Transparency

Honesty and transparency are critical in building trust with your attorney. You will always know what is going on with your case every step of the way.

Team Oriented

At our firm you're not just a case number, our staff will always know the status of your case and help to make your situation more manageable.

Personalized Approach

Our team understands that no two cases are the same. Your strategy will be tailored specifically to you and your family's goals.