Family Law Attorney in Tarrant County
Compassionate Family Law Services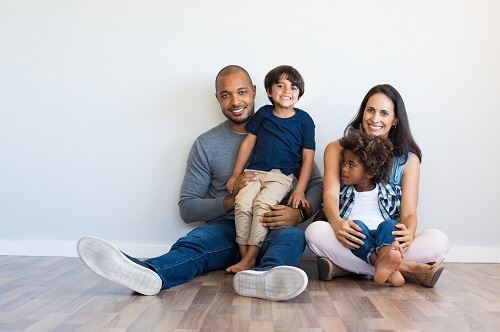 At Law Offices of Mark M. Childress, PLLC we are dedicated to providing our clients with services catered to their unique situations. From the very first consultation to the resolution of their case, we work closely with each client to ensure their needs are met.
Our lawyers have extensive experience in the area of family law and have won countless cases. We can help you strategize for an outcome that would work best for you and your family. You can rest easy knowing our Tarrant County firm is prepared to go the distance to ensure your goals are recognized and you are treated fairly throughout the process.
To schedule your appointment, call our firm today at (817) 497-8148!
Helping Resolve Your Legal Issues
Our Tarrant County attorneys begin working on your case the moment you call for your first consultation. Our knowledge in all areas of family law will help us devise a plan for your situation. We strive to provide a positive outcome to your case for all parties involved.
We can help you in the following areas:
Divorce: Divorces can be difficult and stressful. Let us take the legal burden of asset division or visitation arrangements off your hands.

Modifications: Not happy with an existing divorce order? Our attorneys can help you seek a modification from your local court.

Child Custody: Custody can often be hotly contested in the courtroom. We will aggressively advocate for your parental rights and your child's best interests.

Child Visitation & Access: If you are having trouble gaining access to your child or the other parent is not upholding a visitation agreement, we can help you get the situation back on track.

Temporary Orders: Sometimes our clients need to make legal arrangements while their divorce is pending. Our firm helps seek legal orders for these temporary situations.

Property Division: Dividing marital property is often a difficult task. We can help you create an itemized list of all marital assets and debts to help ensure all items are divided fairly.

Adoption: There are many forms and processes to complete for a person seeking to adopt a minor. We can ensure all forms and processes are completed correctly so your adoption is as easy as possible.

Paternity: Paternity issues can often be challenging to navigate. Our attorneys will aggressively fight for your position and help achieve a positive outcome.
Whether your case can be resolved peacefully out of court or you need to go to trial, we will always advocate for your rights and litigate to the best of our abilities. We prepare for every possible outcome and strongly advocate for your best interests every step of the way.
Dedicated to Protecting Your Best Interests
Law Offices of Mark M. Childress, PLLC is a Tarrant County law firm that believes in approaching every case with a complete plan of action. We are a team of knowledgeable lawyers full of tenacity and integrity. If you are looking for a firm that cares about their clients and passionately fights for their goals, reach out to our firm today.
Call us at (817) 497-8148 or contact our firm online to get started.
Meet Our Team
Dedicated Legal Professionals
Mark M. Childress
Desiree A. Hartwigsen
Sarah E. Robbins
Konnor N. Lee
Laura E. Richardson
Melissa S. Mozingo
Amie M. Wilson
Kristie M. Falbo
Rick J. Mitchell
Kelsie Connell
Mark M. Childress Mark M. Childress

Founding Attorney

Desiree A. Hartwigsen Desiree A. Hartwigsen

Managing Attorney

Sarah E. Robbins Sarah E. Robbins

Senior Litigator

Konnor N. Lee Konnor N. Lee

Supervising Attorney

Laura E. Richardson Laura E. Richardson

Senior Litigator

Melissa S. Mozingo Melissa S. Mozingo

Lead Litigator

Amie M. Wilson Amie M. Wilson

Senior Paralegal

Kristie M. Falbo Kristie M. Falbo

Lead Litigator

Rick J. Mitchell Rick J. Mitchell

Senior Litigator

Kelsie Connell Kelsie Connell

Paralegal
Why Choose Us for Your Family Matters?
Direct Access To Your Attorney

Our Attorneys personally handle each case themselves. You will have direct access to your attorney to be able to get the answers that you need. 

Transparency

Honesty and transparency are critical in building trust with your attorney. You will always know what is going on with your case every step of the way.

Team Oriented

At our firm you're not just a case number, our staff will always know the status of your case and help to make your situation more manageable.

Personalized Approach

Our team understands that no two cases are the same. Your strategy will be tailored specifically to you and your family's goals.