Parker County Family Law Attorneys
Helping Our Clients Solve Their Family Law Issues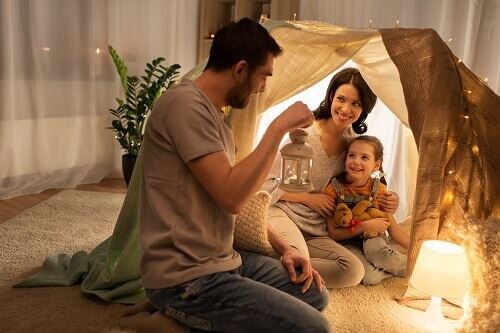 Law Offices of Mark M. Childress, PLLC is dedicated to providing Parker County residents with the sound, skilled legal services they deserve. Our firm's main goal is to ensure our clients' best interests are upheld and their rights are not violated. From dividing marital assets to establishing paternity, we treat every case with equal attention and care.
To schedule your appointment, call our Parker County firm at (817) 497-8148 today!
Our Parker County attorneys at Law Offices of Mark M. Childress, PLLC understand that many family law-related issues have a tendency to be stressful and emotionally charged. For this reason, we offer compassionate guidance to resolve your case with as much ease as possible. Our lawyers are highly skilled in a wide variety of family law services and will passionately advocate for your best interests.
Our Family Law Services
From your first phone consultation to the resolution of your case, we diligently work to ensure that your case is resolved in your favor. Our Parker County team of skilled litigators can effectively present your side of the issue, should your case end up before a judge. We can also aggressively advocate for your best interests in all pre-trial processes.
We are able to help with the following legal issues:
Adoption: The adoption process is often lengthy and requires the completion of many legal forms. Our lawyers can help you navigate the entire process to ensure you don't skip a step. We may even be able to help you speed up the process.

Child Custody: Whether you are establishing a custody arrangement or modifying one, we will work to uphold the best interests of you and your child.

Child Visitation & Access: Once a custody situation is established, parents may continue to disagree. Our attorneys can help you ensure you have access to your child when you are legally permitted to do so.

Divorce: The very nature of a divorce can be stressful and confusing. Our lawyers will work with you to ensure you are always clear on the steps you need to take as well as aggressively advocate for your rights both in and out of the courtroom.

Modifications: After a divorce has been finalized, one party may need to adjust the stipulations years down the line. We can help you determine whether your issue should be modified and help you get your case heard before a court, if necessary.

Paternity: If a couple has a child out of wedlock, they will need to legally establish the paternity of the child. Our attorneys can help make this process as easy as possible for all parties involved.

Property Division: It can be challenging for couples to determine who should get certain marital items. We can help protect your belongings during the properly division process.
Providing Compassionate & Sound Legal Counsel
From establishing paternity to completing the divorce process, our Parker County attorneys treat every case with the same amount of effort and tenacity. At Law Offices of Mark M. Childress, PLLC, our main goal is to ensure the rights and best interests of our clients are tended to and never compromised.
Contact our firm online or call us at (817) 497-8148 to speak to one of our skilled lawyers today.
Meet Our Team
Dedicated Legal Professionals
Mark M. Childress
Desiree A. Hartwigsen
Sarah E. Robbins
Melissa S. Mozingo
Kristie M. Falbo
Rick J. Mitchell
Brenda L. Colon
Jordan P. Alvarez
Megan M. Weiershausen
Amie M. Wilson
Melisssa Hernandez
Tiffany Y. Washington
Mark M. Childress Mark M. Childress

Founding Attorney

Desiree A. Hartwigsen Desiree A. Hartwigsen

Managing Attorney

Sarah E. Robbins Sarah E. Robbins

Senior Lead Litigator, Attorney

Melissa S. Mozingo Melissa S. Mozingo

Senior Lead Litigator, Attorney

Kristie M. Falbo Kristie M. Falbo

Senior Lead Litigator, Attorney

Rick J. Mitchell Rick J. Mitchell

Senior Lead Litigator, Attorney

Brenda L. Colon Brenda L. Colon

Senior Lead Litigator, Attorney

Jordan P. Alvarez Jordan P. Alvarez

Associate Attorney

Megan M. Weiershausen Megan M. Weiershausen

Lead Litigator, Attorney

Amie M. Wilson Amie M. Wilson

Senior Paralegal

Melisssa Hernandez Melisssa Hernandez

Paralegal

Tiffany Y. Washington Tiffany Y. Washington

Office Administrator
Why Choose Us for Your Family Matters?
Direct Access To Your Attorney

Our Attorneys personally handle each case themselves. You will have direct access to your attorney to be able to get the answers that you need. 

Transparency

Honesty and transparency are critical in building trust with your attorney. You will always know what is going on with your case every step of the way.

Team Oriented

At our firm you're not just a case number, our staff will always know the status of your case and help to make your situation more manageable.

Personalized Approach

Our team understands that no two cases are the same. Your strategy will be tailored specifically to you and your family's goals.