Johnson County Family Law Attorneys
Resolving Family Law Issues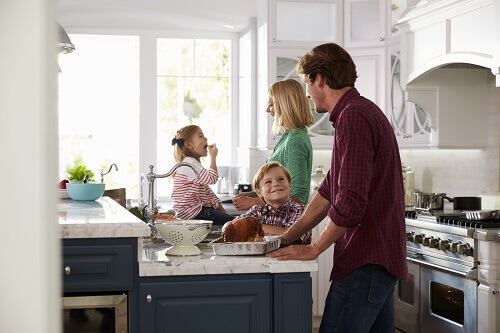 If you are a resident of Johnson County and have been searching for a compassionate and dedicated family law attorney, search no more. Law Offices of Mark M. Childress, PLLC is composed of a team of lawyers who are not only highly skilled, but who provide our clients with the sound legal guidance they need to move forward confidently with their case. We have won numerous cases in the Johnson County area and will do everything we can to obtain a positive resolution to your case.
Call us today at (817) 497-8148 to get started on your case!
We understand the often emotional and stressful atmosphere surrounding family law cases. This is why we are dedicated to removing as much legal stress from our clients as we can. Let us do the legal heavy work while you focus on maintaining the structure of your family.
Offering Sound Legal Guidance
From the initial appointment to the conclusion of your case, we tirelessly work to provide our clients with strong legal representation and advice. Our Johnson County team is skilled in a wide variety of family law-related services.
We can help clients with the following:
Temporary Orders: Sometimes child custody or other legal matters need to be modified on a temporary basis. We help our clients quickly receive these temporary orders.

Property Division: When it comes to marital property, some couples have trouble deciding how best to divide their assets and debts. Our attorneys can help you create an itemized list with your spouse and split the items fairly.

Paternity: Parents who are not wed at the time of their child's birth must legally establish paternity with the court. We can help parents fill out the appropriate forms and ensure both parties are legally recognized as the parents.

Modifications: If one party can prove it is necessary, some legal orders can be modified after the fact. Our firm can help you determine if a modification is possible and guide you through the process.

Divorce: A couple must work through many matters before a divorce is considered complete. We will help you through every step of the way until the process is finished.

Child Visitation & Access: Child custody and visitation is a matter parents must participate in until their children are legal adults. If you are having an issue regarding visitation or parental access to your child, we can help you seek a legal remedy.

Child Custody: Establishing a child custody arrangement can be tricky, especially if parents have a hard time discussing issues. Our attorneys can help you reach an agreement that works for all parties involved.

Adoption: There are many moving parts to a successful adoption. Our legal team can help you through the entire process so nothing gets left out.
A Family Law Firm You Can Count On
Our Johnson County lawyers provide all our clients with sound legal advice and advocacy. Our main goal is to achieve the most positive outcome to every case we handle.
Fill out our online contact form or call us at (817) 497-8148 to get started today.
Meet Our Team
Dedicated Legal Professionals
Mark M. Childress
Desiree A. Hartwigsen
Sarah E. Robbins
Konnor N. Lee
Laura E. Richardson
Melissa S. Mozingo
Amie M. Wilson
Kristie M. Falbo
Rick J. Mitchell
Kelsie Connell
Mark M. Childress Mark M. Childress

Founding Attorney

Desiree A. Hartwigsen Desiree A. Hartwigsen

Managing Attorney

Sarah E. Robbins Sarah E. Robbins

Senior Litigator

Konnor N. Lee Konnor N. Lee

Supervising Attorney

Laura E. Richardson Laura E. Richardson

Senior Litigator

Melissa S. Mozingo Melissa S. Mozingo

Lead Litigator

Amie M. Wilson Amie M. Wilson

Senior Paralegal

Kristie M. Falbo Kristie M. Falbo

Lead Litigator

Rick J. Mitchell Rick J. Mitchell

Senior Litigator

Kelsie Connell Kelsie Connell

Paralegal
Why Choose Us for Your Family Matters?
Direct Access To Your Attorney

Our Attorneys personally handle each case themselves. You will have direct access to your attorney to be able to get the answers that you need. 

Transparency

Honesty and transparency are critical in building trust with your attorney. You will always know what is going on with your case every step of the way.

Team Oriented

At our firm you're not just a case number, our staff will always know the status of your case and help to make your situation more manageable.

Personalized Approach

Our team understands that no two cases are the same. Your strategy will be tailored specifically to you and your family's goals.