Child Custody Attorneys in Fort Worth
Protecting the Rights of Parents in Tarrant, Parker, Johnson, Wise, Hood, Denton, Somervell, and Jack Counties
Unlike homes, cars, and money, your children cannot be replaced. Whether you are an unwed parent seeking to protect your parental rights or a divorcing parent concerned about your child's future, it is important to have the counsel of a knowledgeable Fort Worth child custody lawyer.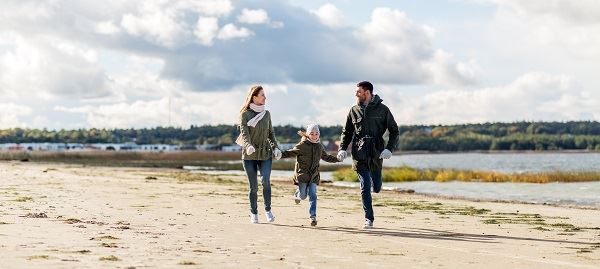 At the Law Offices of Mark M. Childress, PLLC, we recognize how important it is for you to balance your own interests with those of your children and to find a parenting arrangement that achieves that harmony. Whether that can be achieved through an amicable settlement or it is necessary to fight it out in court, our child custody lawyers near you are prepared to do whatever is necessary to protect your rights.
Schedule a consultation with our Fort Worth child custody lawyers today by calling (817) 497-8148.
Personalized Representation for Child Custody Cases in Fort Worth, TX
There is nothing more personal than your relationship with your children. We understand how important this is to you and will provide you with the one-on-one representation you need from a knowledgeable child custody attorney in Fort Worth, TX.
We handle all aspects of child custody, including:
Joint custody
Sole custody
Termination and adoption
Our Fort Worth child custody lawyers will identify your goals as a parent as well as the needs of your child to make sure that a favorable settlement or verdict can be reached.
How Is Child Custody Determined in Texas?
Child custody cases, otherwise known as conservatorship in Texas, are sometimes the most contested cases. Some parents become so focused on "winning" that they neglect what matters most— their kids. If parents are unable to resolve issues on their own, the courts will make a decision based on the best interests of the child.
Best Interests of the Child Standard
According to the Texas Statutes, the court presumes joint managing conservators. Research has shown that children do better when they maintain a relationship with both parents. However, they will consider the best interest of the child above all else.
Family courts look at many factors to determine this, including the following:
The child's wishes if he or she is 12 years or older;

Any past, current or future emotional and physical danger to the child;

The relationship between each parent and the child;

Each parent's ability to care for the child;

The health, safety, and welfare of the child;

Each parent's ability to promote the best interest of the child;

The stability of each parent's home; and

Any other relevant factors.
Courts are most likely to ensure that children will have continuing contact with parents who have demonstrated their ability to promote the best interests of the child.
Before getting to this stage, we recommend negotiations and mediation. It can be difficult for children to see their parents go through a contentious custody battle, especially when a resolution could potentially be reached another way. Our skilled and compassionate child custody attorneys in Fort Worth are prepared to do whatever is necessary to protect your rights and that of your child.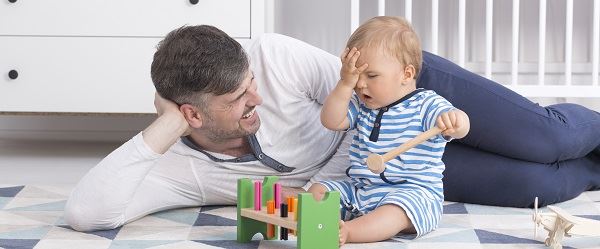 ​
Creative Custody, Possession & Access Schedules
In our global economy, parents' schedules are drifting away from the traditional 9 to 5, especially for parents with occupations in law enforcement, emergency services, or the military. One of our strengths is our ability to work with both parents to arrive at child possession and access schedules that preserve parent-child relationships despite the challenges presented by their schedules.
Joint Custody
There are two components to joint custody: joint legal custody and joint physical custody:
Joint legal custody empowers both parents to make decisions about how their child is raised and cared for. This includes decisions about education, health care, and religion.
Joint physical custody refers to where the child lives. Joint custody does not necessarily mean that the child will live with each parent 50% of the time. Arrangements can be made to fit the needs of all parties – most importantly the children.
The key to making any joint custody arrangement successful and long-lasting is to put in the time on the front end to understand the needs of everyone involved. This is a strength of our Fort Worth child custody attorneys, as we are committed to providing our clients with the attentive service they deserve.
Sole Custody
"I want sole custody." This is perhaps one of the most uttered phrases by parents who are approaching a divorce or separation. However, decisions regarding child custody, visitation, possession, and access will not be made based on what the parents want – they will be made according to Texas family law, which bases custody decisions on the child's best interests.
In almost all cases, sole custody will not meet that standard. The default view is that it is in the best interest of the child to have both parents playing an active role in their life.
Exceptions to that rule include situations where a parent is:
Physically or emotionally abusive
Incarcerated
Struggling with uncontrolled substance abuse
In our experience, most parents who use the term "sole custody" are really seeking primary physical custody. This is a much more realistic goal than sole custody in almost all cases. If you believe it is in your best interest to be the primary caregiver for your child while the other parent has visitation and access rights, our child custody lawyers in Fort Worth, TX can help you explore your options.
Reasons a Judge Will Change Custody
In Texas, there are three primary justifications in which custody can be revised. These are:
There has been a substantial change in circumstances involving the child's or parent's life
The child has expressed to the court that he or she wishes to revise the existing custody or visitation orders. Children above the age of 12 usually have more weight behind their wish.
One parent voluntarily relinquishes his or her rights to the child
Texas Laws Regarding Parental Relocation & Child Custody
In Texas, if there are no pre-existing legal prohibitions, it may be possible for a custodial parent to move out of the state with his or her child. However, the other parent may need to provide consent before the move can be made. Additionally, both parents will likely have to agree on a revised visitation schedule with a judge's approval. Courts will consider a variety of factors before deciding whether to allow the move if the noncustodial parent objects.
If a child is to be moved out of state, a court may reject the move on those grounds alone. This may be true even if the child is being moved just beyond state lines. Another factor may be how far the child is being moved. For instance, if the child is being moved less than 100 miles, the move may be allowed.
Assuming there was no prior consent to move the child, the custodial parent may need to inform the other parent about the move in writing before leaving. The notice period is typically between 30 to 90 days before the move. If the custodial parent objects and there are no existing orders that establish a geographical restriction, the move may be allowed. However, this move must be proven to be in good faith. Examples of good faith include moving to an area with a lower cost of living or moving to take a new job.
Our Fort Worth child custody attorneys are here for residents of Tarrant, Parker, Johnson, Wise, Hood, Denton, Somervell, and Jack Counties.
RELATED READING:
For a consultation with our Fort Worth child custody lawyers, call (817) 497-8148 or contact us online today.
Meet Our Team
Dedicated Legal Professionals
Mark M. Childress
Desiree A. Hartwigsen
Sarah E. Robbins
Konnor N. Lee
Laura E. Richardson
Melissa S. Mozingo
Amie M. Wilson
Kristie M. Falbo
Rick J. Mitchell
Kelsie Connell
Mark M. Childress Mark M. Childress

Founding Attorney

Desiree A. Hartwigsen Desiree A. Hartwigsen

Managing Attorney

Sarah E. Robbins Sarah E. Robbins

Senior Litigator

Konnor N. Lee Konnor N. Lee

Supervising Attorney

Laura E. Richardson Laura E. Richardson

Senior Litigator

Melissa S. Mozingo Melissa S. Mozingo

Lead Litigator

Amie M. Wilson Amie M. Wilson

Senior Paralegal

Kristie M. Falbo Kristie M. Falbo

Lead Litigator

Rick J. Mitchell Rick J. Mitchell

Senior Litigator

Kelsie Connell Kelsie Connell

Paralegal
Why Choose Us for Your Family Matters?
Direct Access To Your Attorney

Our Attorneys personally handle each case themselves. You will have direct access to your attorney to be able to get the answers that you need. 

Transparency

Honesty and transparency are critical in building trust with your attorney. You will always know what is going on with your case every step of the way.

Team Oriented

At our firm you're not just a case number, our staff will always know the status of your case and help to make your situation more manageable.

Personalized Approach

Our team understands that no two cases are the same. Your strategy will be tailored specifically to you and your family's goals.