Texas alimony law is more restrictive than that of most other states.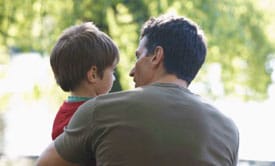 Texas spousal maintenance law is very stringent, only permitting a court to order it in limited circumstances. Spousal maintenance, sometimes called spousal support and traditionally called alimony, is the payment of support by one former spouse to the other after a divorce. Texas law also significantly restricts the amount and duration of alimony.
Maintenance by agreement
Divorcing spouses may enter into a written contract for alimony-like support payments. The contractual terms can be incorporated into the divorce decree. They can agree to different terms than those the law would impose on a court-ordered alimony award.
Maintenance eligibility
If alimony is decided by the judge, he or she must ask a preliminary question: does the spouse asking for alimony have enough property to meet his or her "minimum reasonable needs"? If so, alimony is not allowed. This standard narrows the pool of eligible parties considerably, as that is a relatively low standard of living.
If the recipient spouse cannot meet minimum reasonable needs alone, maintenance eligibility also requires that any one of these situations be true:
The payor spouse committed a "family violence" crime against the other spouse or that spouse's child while the divorce proceeding was pending or within two years before its filing.
The recipient spouse cannot earn enough to meet minimum reasonable needs because of "incapacitating physical or mental disability."
The marriage lasted at least 10 years and the recipient spouse does not have the ability to earn enough to meet minimum reasonable needs. The recipient spouse must show that he or she "exercised diligence" during any separation and during the divorce proceeding in either working or in developing adequate vocational skills.
The recipient spouse cannot earn enough to meet minimum reasonable needs because he or she is caring for a minor or adult child of the marriage with a disability.
Maintenance factors
When a Texas judge crafts a maintenance award, he or she must weigh "all relevant factors," including 11 specific things like marital misconduct, family violence, homemaker contributions, excessive spending or fraud in the disposition of property, marriage length, contributions by one to the other that enhanced the recipient's earning power and others.
Maintenance amount
The monthly maintenance payment is limited to the lesser of one-fifth of the payor's average monthly gross income or $5,000.
Maintenance duration
With narrow exception, the upper limits of alimony are:
Five years if the marriage was less than 10 years and the basis for maintenance is family violence, or the marriage lasted between 10 and 20 years.
Seven years if the marriage lasted between 20 and 30 years.
Ten years if the marriage lasted at least 30 years.
If the recipient spouse can get to a place of earning enough to meet minimum reasonable needs in less time, the duration must be limited to the "shortest reasonable period." The upper limits apply if the recipient spouse's ability to provide for minimum reasonable needs is "substantially or totally diminished" because of disability, custody of a young child or "another compelling impediment."
The only reasons an award may be indefinite in length is when eligibility rests on the recipient's incapacitating disability or that spouse's care of a disabled child of the marriage. If any of these conditions change, the eligibility ceases.
Maintenance termination
Alimony terminates when either party dies or the recipient remarries or cohabits continually with a romantic partner.
Consult a lawyer for questions about Texas alimony laws.
Fort Worth family attorney Mark Childress of the law firm of Mark M. Childress, PLLC represents divorce clients throughout the Metroplex.